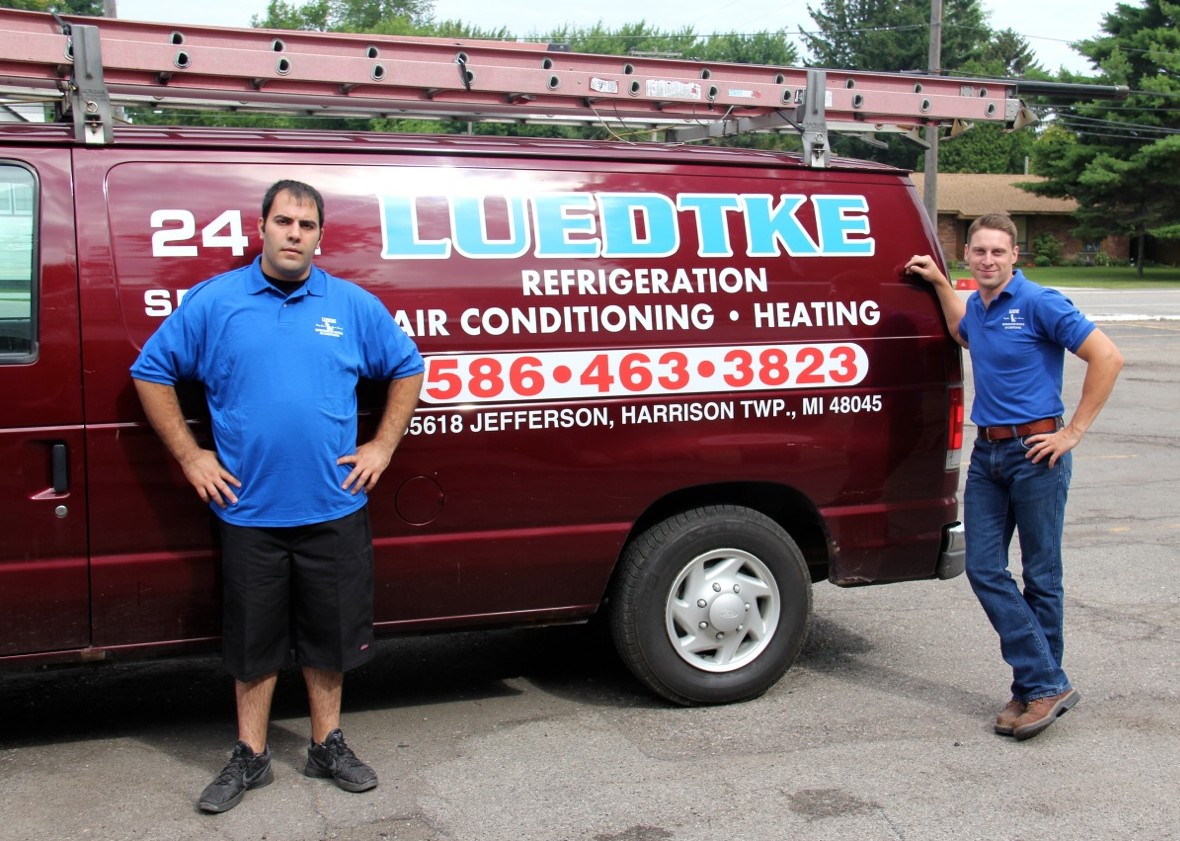 35618 Jefferson Avenue
Harrison Township, MI, 48045
(586) 463-3823
Luedtke Heating and Cooling Website
Office Hours 5 Days/Week
Mon – Fri: 9:00AM – 5:00PM
Saturday & Sunday: Closed
24 Hour Emergency Service!
More About Luedtke Heating and Cooling
Luedtke Heating and Cooling is a family owned and operated company that is dedicated to promoting honesty, integrity and customer satisfaction. Luedtke is a full service heating and cooling contractor. Servicing, installing and maintaining your HVAC equipment has been Luedtke's specialty since 1960. Both home and business owners have looked to them for expertise in gas furnaces, air conditioning, hot water and steam boilers, water heaters, humidifiers, both electronic and media air cleaners, and now RGF environmental.
Luedtke has been voted Best Heating and Cooling contractor in Macomb County for 8 Years in a Row by Macomb Daily readers! Luedtke offers reliable, superior service 24 hours a day, 7 days a week. Servicing all makes and models with highly qualified, dedicated technicians.
In order to provide customers "The New Degree of Comfort" with systems designed for your special needs, Luedtke has partnered with Rheem Manufacturing Company. Rheem has consistently been selected as one of the top manufacturers by a leading consumer magazine. Luedkte is a Factory Authorized Dealer providing you with an expert team of factory trained installers and service technicians. Luedtke's Rheem products are dependable, affordable and build to fit any budget.
It is also their mission to furnish customers with Superior Indoor Air Quality. Aprilaire has designated Luedtke Heating and Cooling Indoor Air Quality Specialists. They take your health and comfort seriously. Luedtke also offers a spring and fall preventative maintenance program that keeps your systems operating at peak performance and also keeps you safe and comfortable year round!
For more information about Luedtke Heating and Cooling in Harrison Township, visit their website here.