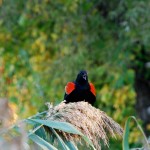 Harrison Township Clubs and Organizations
The Clubs & Organizations in Harrison Township are a great way to get out into the community. Browse through the alphabetical listing to find the area that is closest to what you are looking for.  Please pay special attention to the "Featured" business that support ExperienceBoatTown's effort within Harrison Township.
Please note that a listing in this website is not an endorsement but simply a listing of a business that exists within Harrison Township.
Sailing
North Star Sail Club • 32041 South River Road • Harrison Township, MI 48045
Yacht Clubs
Bumpers Landing Boat Club • 31970 North River Road • Harrison Township, MI 48045
Huron Pointe Yacht Club • 32800 South River Road • Harrison Township, MI 48045
Mariners Boat Club • 31970 North River Road • Harrison Township, MI 48045
Thanks for taking the time to look at the Clubs & Organizations in Harrison Township